U.K. Government-Sponsored Trials Demonstrate Safe Tracking of BVLOS Drone Operations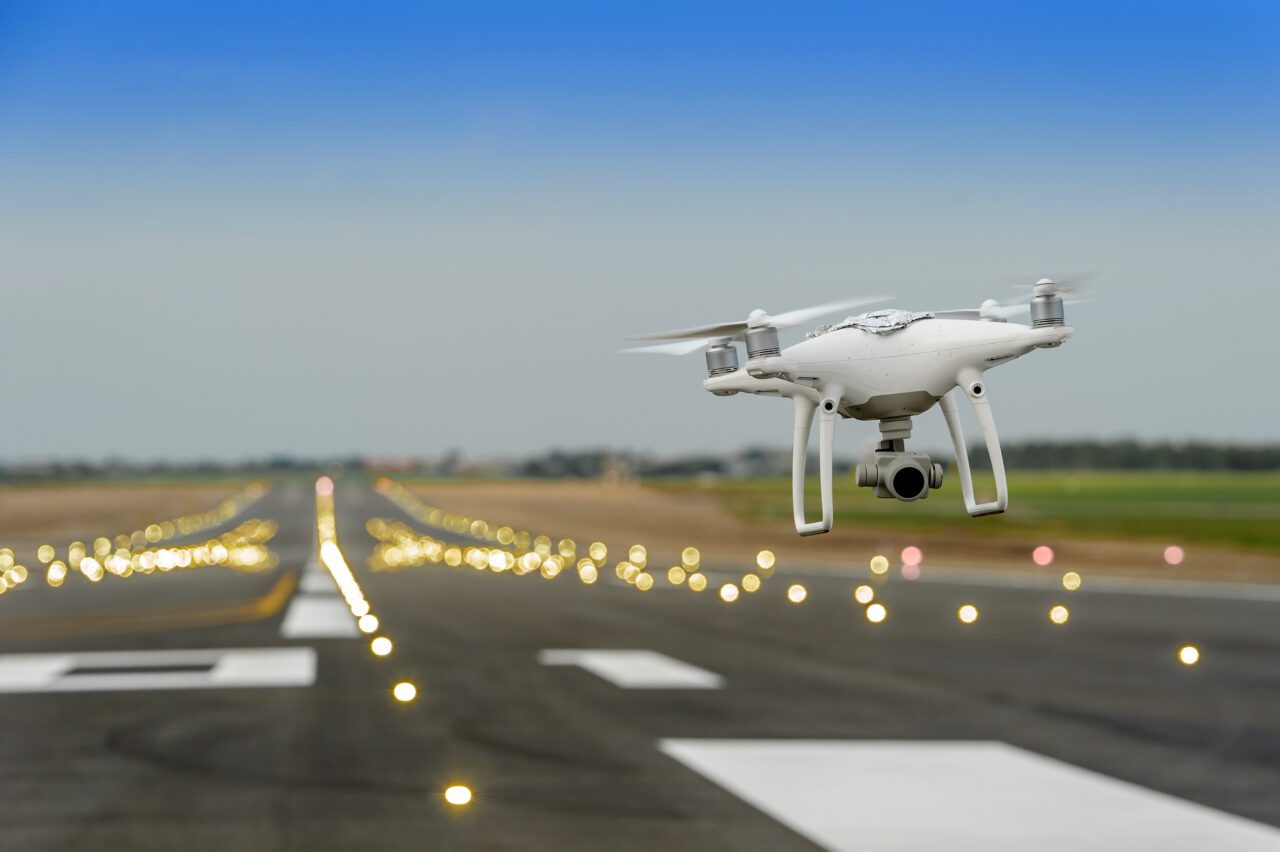 Aviation technology company Neuron performed a set of drone trials sponsored by the Department for Business, Energy and Industrial Strategy (BEIS) of the U.K. Government. These trials were performed in Scotland in April and October 2021 and involved using the Hedera network to record flight data collected from sensors tracking the drones. The aim was to demonstrate the ability to track drone movements beyond visual line of sight (BVLOS) while ensuring safety. 
Hedera's contribution, the Hedera Consensus Service, is a decentralized public ledger that collects data, including time-stamping, from the drone flights. The Hedera network was selected after a long period of consideration based on speed, refresh rates, high levels of system security, and the low transaction price. 
Neuron's eventual goal is to create a decentralized platform for various mobility solutions from drones and air taxis to autonomous vehicles and ground robots, according to the announcement. Niall Greenwood, CCO of Neuron, discussed the company's leveraging of the Hedera system in an interview with Avionics International along with Neuron co-founder James Dunthorne and Hedera's CMO, Christian Hasker. "We've been building this product for the last couple of years," said Greenwood. "We are now progressing a number of larger trials with larger partners, under the Future Flight Challenge. We're partnered with three of the partners globally including Atkins, the leading professional services provider, and Cirium, the leading aviation data provider." The trials that Neuron conducts will demonstrate different aspects of future flight and advanced air mobility for both unmanned aircraft and eVTOLs.
When asked about targeted end-users and applications, Greenwood explained that the service is provided for drone operators. "To characterize the situation at the moment, aviation is pretty much broken. Unmanned aircraft, particularly drones, have to fly within the visual line of sight, which is hugely limiting. Our technology allows pilots to fly to the limits of the aircraft's capability."
In enabling advanced air mobility, Greenwood asks, is it more important to have traffic managers or to know where the aircraft are? "I think you have to know where the aircraft are. We have lots of UTMs but we have no way of knowing where the traffic is, or sharing that traffic positional data with other aircraft. There's a fundamental issue that really needs to be considered about how UTMs are going to work together and how they are going to have the data that they need to actually manage unmanned or crewed traffic at these increased distances."
Neuron's James Dunthorne added, "A lot of work going on has been developing core infrastructure around UTM services. Part of that relies on a distributed architecture—the DSS—which is essentially a telephone directory for all the UTMs so they can interact with each other. One of the core fundamental missing pieces is around the airspace picture about where all the aircraft are. That piece hasn't really been solved yet, and this is where we've been focusing our energy.
NASA's development of a traffic management system for unmanned aerial systems (UAS) which was announced last week is intended to enable growth of UAS operations at lower altitudes for civilian applications. Dunthorne commented that this system "essentially provides instructions for drones on how to avoid each other, how to navigate through the airspace. It's more about what you do with the data, not how you get the data in the first place." In comparison, he says, Neuron is more focused on how to get the data to make decisions, and the UTM subsequently will provide the ability to make those decisions.
In the big picture, Dunthorne explained, "We're trying to create an ecosystem where the communications between these vehicles can happen over shared infrastructure. With multiple competing systems used for communicating, what you end up with is siloed data which becomes unsafe. You can't have three different views of the sky. There clearly needs to be some form of shared infrastructure." Hedera allows Neuron to independently audit every single transaction that goes through their network. 
Christian Hasker of Hedera commented on another benefit of using their system: "One of the promises of these new modes of transportation is that they are much more gentle on the environment than existing modes of transportation. The Hedera network is by far the most sustainable network. It is orders of magnitude more efficient than other networks. The governing council actually purchases carbon offsets to make the entire network carbon negative."
The post U.K. Government-Sponsored Trials Demonstrate Safe Tracking of BVLOS Drone Operations appeared first on Aviation Today.
—————
Boost Internet Speed–
Free Business Hosting–
Free Email Account–
Dropcatch–
Free Secure Email–
Secure Email–
Cheap VOIP Calls–
Free Hosting–
Boost Inflight Wifi–
Premium Domains–
Free Domains