BETA Receives $368 Million in New Funding from Fidelity and Amazon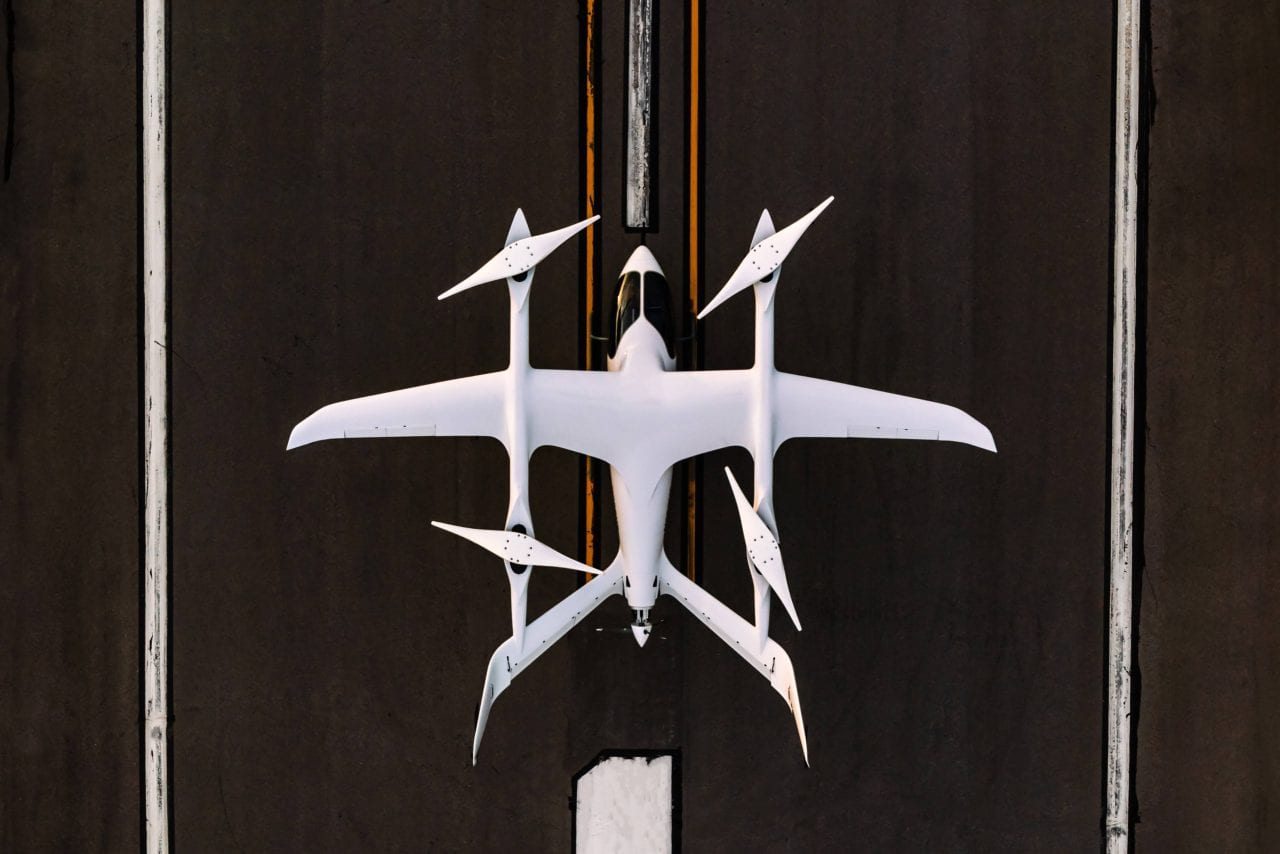 BETA Technologies received $368 million during a new funding round from new and returning investors who included Fidelity Management & Research Company, Amazon's Climate Pledge Fund, and RedBird Capital, the company announced on March 18.
BETA is developing an electric vertical take-off and landing (eVTOL) aircraft called ALIA which uses a distributed direct-drive electric propulsion system, has a wingspan of 50 feet, and a range of 250 nautical miles, according to BETA's website.
"We're gratified for the confidence this diverse group of investors has placed in our team as we continue on our mission to transform how people and goods move about the world," Kyle Clark, BETA's Founder and CEO, said in a statement. "These funds allow us to continue hiring the best talent, meet aggressive certification milestones, ramp up production of ALIA, and accelerate the rollout of an extensive high-speed universal charging infrastructure."
Amazon's investment in BETA through its Climate Pledge Fund follows the company's goal of having over 100,000 electric vehicles on the road by 2030 and reaching net-zero carbon emissions by 2040, according to a blog post from the company. Amazon's Climate Pledge Fund has also invested in other eVTOL companies like ZeroAvia.
"We support BETA Technologies' mission to reshape air transportation through zero-emission aviation and are proud to invest in them through Amazon's $2 billion Climate Pledge Fund," Kara Hurst, vice president and head of worldwide sustainability at Amazon, said in the post. "The development of sustainable and decarbonizing technologies will help facilitate the transition to a low-carbon economy and protect the planet for future generations."
BETA said they will use the new funding to refine ALIA's electric propulsion systems and controls and to construct manufacturing facilities while the company is working on gaining certification from the Federal Aviation Administration.
This new funding follows a busy year of developments and partnerships from BETA starting with an interstate flight with ALIA from Plattsburgh, NY to South Burlington VT in March. In early April UPS purchased 10 of BETA's eVTOL aircraft and later in the month BETA expanded into the passenger market with a partnership with Blade Urban Air Mobility. Then in May, ALIA received the first Air Force airworthiness approval for human flight in electric aircraft. BETA has also partnered with United Therapeutics to transport its synthetic organs for human transplant.
The post BETA Receives $368 Million in New Funding from Fidelity and Amazon appeared first on Aviation Today.
Check FastApn access for commercial satcoms at Fastapn

Flytlink – Avionics, Satcom's and IFE Consultants