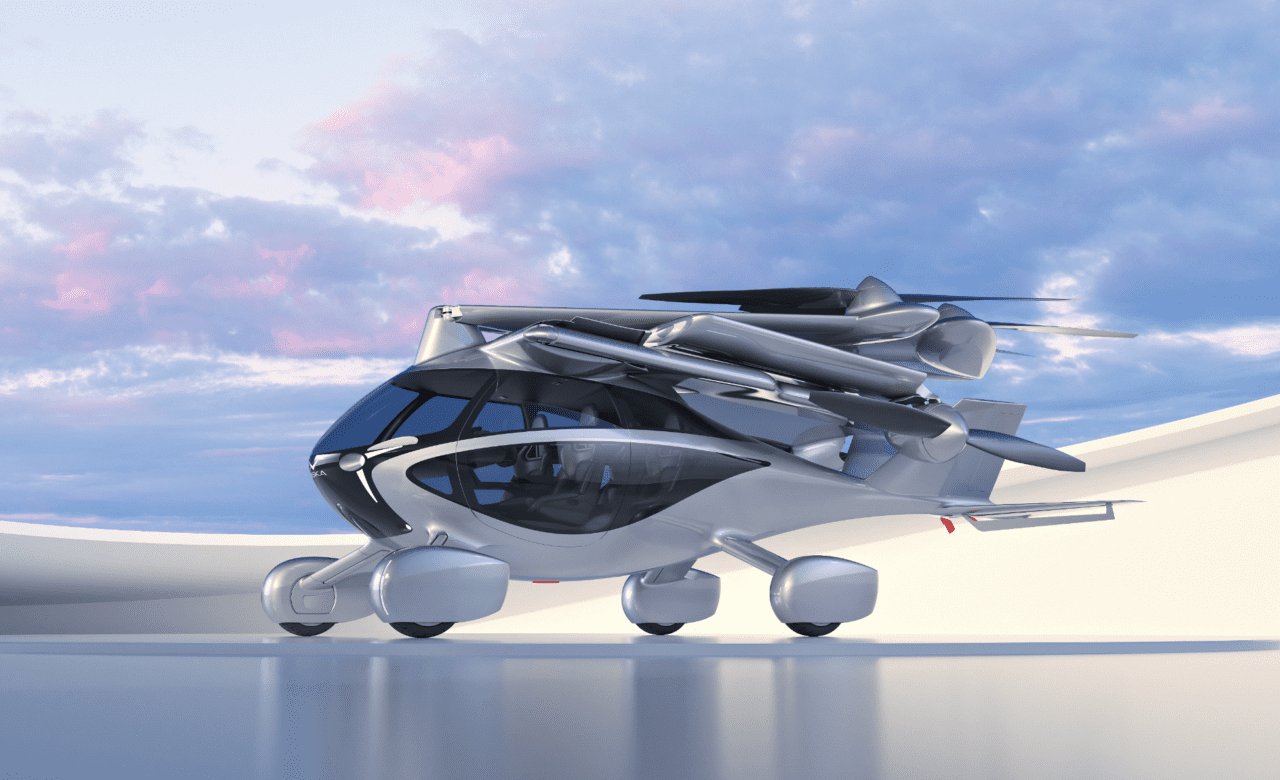 The California-based company ASKA is developing an electric vertical take-off and landing (eVTOL) aircraft with "drive and fly" capabilities. The team expects to have a full-scale demonstrator ready to begin flight testing by early 2023, and they are already performing flight tests with a smaller-scale prototype. ASKA is also participating in NASA's Advanced Air Mobility (AAM) National Campaign after signing a five-year Space Act Agreement with NASA in 2020.
The eVTOL vehicle has been in development since 2018. ASKA's factory is located in Mountain View, CA, and they also have a showroom in nearby Los Altos. According to Guy Kaplinsky, ASKA's co-founder and CEO, their mission is centered around improving everyday transportation while ensuring safety, efficiency, and sustainability.
Earlier this year, ASKA announced an agreement with IT services and consulting company Tech Mahindra, which will support ASKA in design, analysis, development of composites and advanced materials, crash dynamics, and battery and structural testing.
Kaplinsky told Avionics International in an interview that their aim is to improve quality of life because people spend so much of their lives in transit—either driving personal vehicles or taking public transportation. "New mobility solutions are not providing any solutions to the problem of [increasing] traffic," he said.
ASKA's team imagines a future in which cars will be used for short trips between 1 to 30 miles, and AAM vehicles will be used for longer trips up to 250 miles. This is how they came up with the concept of a "drive and fly" vehicle that can be driven on the road like a car and then can take off from an airport, either as a VTOL or a short take-off and landing (STOL) aircraft. "We have to use the existing infrastructure," he added. 
Their aircraft will have a range of 250 miles and a maximum speed of 150 miles per hour. When the vehicle performs a conventional runway take-off and landing as an eSTOL, it uses between 30% and 60% less energy than the vertical take-off and landing. "Since we are targeting everyone [as potential customers], the cost of operation is very important. It's not a toy for billionaires. [The STOL functionality] makes it more affordable for more people," he stated.
"One challenge for aviation with going electric is the batteries," Kaplinsky remarked. "We don't believe they're ready yet, so we developed our own generator with a range extender that provides a second energy source." Including two energy sources, a battery and a generator, is part of ensuring safety for the vehicle. Those operating the vehicles can rely on a backup energy source for landing because it meets the 30-minute requirement for reserve flight time, according to Kaplinsky.
The launch pad imagined for ASKA's vehicle to perform a vertical take-off or landing has a minimal footprint with an area of 65 feet by 65 feet. This also offers the option for operators to drive in or out of the launch pad rather than use extra energy to perform the VTOL function. The average time needed for a departure or landing at the launch pad will be highly efficient—about 3 minutes. Therefore, one launch pad can facilitate 80 passengers in an hour.
"We are in the middle of fundraising right now," said Maki Kaplinsky, ASKA co-founder and chair/COO. "We're looking for good partners to support this project. We already have pre-orders for the ASKA and continue to receive more."
The post ASKA Targets 2026 Commercial Launch of "Drive and Fly" eVTOL appeared first on Aviation Today.
—————
Boost Internet Speed–
Free Business Hosting–
Free Email Account–
Dropcatch–
Free Secure Email–
Secure Email–
Cheap VOIP Calls–
Free Hosting–
Boost Inflight Wifi–
Premium Domains–
Free Domains